Are you a coach, therapist, or caregiver who could use some spiritual support with stress, burnout, and anxiety? I can help. 
I'd love to start supporting you right now with a free meditation to help you feel more calm in your daily go-round. Enter your email below to receive my free Sacred Tree Meditation recording and my Words of Wisdom blog about every two weeks: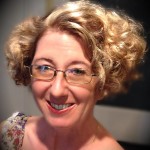 Kypris Aster Drake holds master's degrees in Biochemistry and Counseling Psychology, and is the author of four books. She is the creator of the Six Gateways spiritual path, and has been spiritually supporting healers and therapists for 14 years. Click here to learn more about Kypris.
Are you a reader? Click Here for a free sneak preview of my soon-to-be-released book: "Six Gateways to Shamanism".