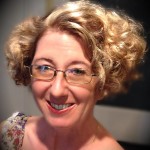 Kypris Aster Drake is a UC-educated Scientist and Spiritual Counselor for Therapists and Coaches. Her unique expertise is to support the helping professionals recover their passion and enthusiasm for life in the face of stress, anxiety, and compassion fatigue. Raised in the St. Louis area, Kypris migrated to San Diego for her undergraduate work and fell in love with the sun, sea, and desert. Inspired by this city's innovative mix of science, holistic health, and integrative medicine, she has created a unique method for healing the obstacles to full emotional health and has helped hundreds of healers over the past 14 years. Her work, speaking, and writing combine modern scientific discoveries with spiritual practices designed to activate a higher level of self-care and balance in those who are devoting their lives to supporting other people.
Speaking Topics
The subject and length of talks can be adjusted to suit a particular audience. In general Kypris speaks for 30-60 minutes and offers talks on topics of interest to helping professionals. Some sample topics are:
o Taking Care of Yourself When You Take Care of Other People
o Compassion Fatigue — What it is and What to Do About It
o Art and Creativity as Self-Care.
o Spiritual Tools in the Therapeutic Workplace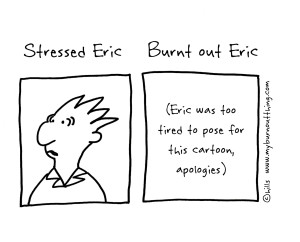 What's Included
Kypris offers 30-60 minute presentations via Power Point, Paper Handouts, or both. She offers a variety of cash pay options for follow-up care to the participants. These include:
o A downloadable "Six Gateways" ebook
describing some simple spiritual tools
o A "Shamanic Stress Relief" home study course
o Private session work
Education
M.S. Molecular Biology and Biochemistry, UC Irvine
M.A. Counseling Psychology, National University
HeartWisdom Shamanic Counselor
Certified Reiki Master
Professional Organizations
Marketing With Authenticity Therapist Networking Group
Experience
Over 14 years as a Spiritual Counselor in private practice
Creator of the Six Gateways Spiritual Healing System
Grief Counselor at Sharp Hospice
Secretary and Board Member of HeartWisdom School (a 501c3 corporation)
Publications
       Published Books:
1. Little Red Book: Six Gateways to Opening Your Creativity. (2015, in press)
2. Shamanic Stress Relief: Six Gateways Tools for Everyday Life. (2015, in press)
3. Sex and Cancer: Six Weeks to Better Sex for Couples During and after Cancer Treatment. 2013
4. The Heart of Intimacy: Six Gateways to Healthy Relationships. 2012
5. Journey to Sexual Wholeness: Six Gateways to Sacred Sexuality. 2007
     Spiritual Psychology Articles:
The Alchemical Goddess, Green Egg, March-April 1996
Hallowed Ground, Forum Letter, Green Egg, May-June 1993
Degrees of Sentience: What Defines Intelligence? Green Egg, Vol 25, No 96, 1992
      M.S. Thesis:
"A Tandemly Arrayed Surface Protein Gene in Trypanosoma cruzi", University of California, Irvine, December, 1989.
      Scholarly Papers:
Bennett, CD; Chiang, MY; Chan, H.; Shoemaker, JE; Mirabelli, CE. "Cationic Lipids Enhance Cellular Uptake and Activity of Phosphorothioate Antisense Oligonucleotides" Molecular Pharmacology, June 1992 vol.41 no. 6 1023-1033.
Crooke, RM; Hoke, GD; Shoemaker, JE. "In Vitro Toxicological Evaluation of ISIS 1082, a Phosphorothioate Oligonucleotide Inhibitor of Herpes Simplex Virus", Antimicrobial Agents and Chemotherapy, Mar 1992, 527-532.
Johnson, TE; Friedman, DB; Foltz, NI; Fitzpatrick, PA; Shoemaker, JE. "Genetic Variants and Mutations of Caenorhabiditis elegans Provide Tools for Dissecting the Aging Process", in CGC Book, p 103-127, 1990.
Shoemaker, JE; Fitzpatrick, PA; Friedman, DB; Johnson, TE. "Deficency mapping of the age-1 locus in C elegans", International C elegans Meeting, 1987.
Johnson, TE; Friedman, DB; Foltz, NI; Fitzpatrick, PA; Shoemaker, JE. "Genetic Variants and Mutations of Caenorhabditis elegans provide tools for dissecting the Aging Processes", in Genetic Effects on Aging Two, vol. 2, Ed. Davd E. Harrison, CRC Press 1990, 101-127.
Fees and Expenses
Fees vary according to circumstances, the base rate for public speaking is $1800.
A sliding scale is available for non-profit organizations and student groups.
Cancellation Policy
• At the time of booking, half of the contract fees are required as a deposit to hold the date.
• Cancellation of scheduled sessions within 30 days or less: your deposit is forfeited.
• Cancellation of sessions more than 31 days before the scheduled session: 90% of your deposit is refunded or applied to a future date.
Travel/Lodging Policy
To be pre-billed to client, unless taken care of by client
Recording Rights
• An audio or video master and sample of finished products required
• Recording rights reside with author/presenter
• Additional contract fee may be required
Educational Materials
Books, audio materials, and home study courses available.